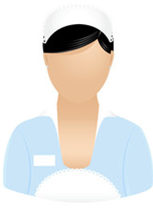 We help staff to improve their skills and confidence and help them to provide clinically appropriate solutions for the residents in their care.
We help nurses and carers  by:
Provide training for care and recreational staff

Provide sexuality and sexual health seminars for residents

Source and provide sexual aids and services that have met our quality standards for aged care

Provide consultation and assistance in care planning for individual residents
Van is a 25 year old RN working in an aged care facility where his duties include assisting Jim, a male resident his personal hygiene.  Over the last few weeks Jim has made sexual overtures to Van several times, making Van feel uncomfortable and embarrassed.  He complains to his manager that Jim is "being difficult" but luckily his manager has attended Dignity Australia's training.  Together, Van and his manager explore reasons for Jim's behaviour.  Van uses the PLISSIT model to start a conversation with Jim and discovers that Jim's partner is not visiting him as often.  Van remembers that Jim and his partner are very affectionate and realises that Jim's behaviour was call for human contact rather than a sexual overture.  He calls Jim's partner who then visits more regularly which makes Jim much happier. 
Reflecting on the situation, Van realises that by understanding the importance of intimacy and having tools to help him start a conversation he was able to reframe the situation and identify underlying issues.  
The research behind us:  Selinger-Morris, S,  (2016) The Seniors Leading Australia's Latest Sexual Revolution, ABC News
Mroczek, B; Kurpas, D; Gronowska, M; Kotwas, A; Karakiewics, B; (2013) Psychosexual needs and sexual behaviors of nursing care home residents, Archives of Gerontology and Geriatrics, Vol 57,pp 32-38
Kusi, D; (2017) Promoting Sexual Health and Wellbeing among Elderly Nursing Home Reidents, Degree Thesis, Degree Programme in Nursing.