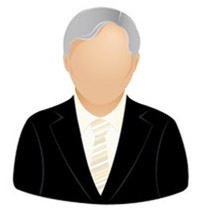 By providing products, services, information and links to other like-minded organisations, we help residents to maintain enjoyable, fulfilling sexuality and intimacy.
We help Individual Residents by:
Provide sexuality and sexual health seminars for residents

Source and provide sexual aids and services that have met our quality standards for aged care

Provide consultation and assistance in care planning for individual residents
Rhia has been living in an aged care facility for the last six months after the death of her husband.  She is lively and alert but is not able to independently manage all the activities of daily life.  Rhia would like to arrange a visit from a sex worker but does not know who to contact or how she would do this.  She does not know if it "allowed" in her care home or if privacy can be maintained.  Finally, she is aware that she is frail, and this will require specific care from the sex worker. 
Rhia gathers the courage to ask her RN for help and is very happy to discover that Dignity Australia Pty Ltd supports her care home.  The RN confidently and openly leads a discussion with Rhia and arranges a visit from a specifically trained sex worker.  The care home has policies that protect Rhia's privacy and the visit is conducted with discretion. 
After the first session both Rhia and the RN noticed that she was happier for several days, so they planned for regular visits.
Centre on Aging, (2012), Gayle Dolle Writes book about sexual expression in nursing homes, College of Human Ecology
Suter, C, (2016) Aged Care Sexuality – Rights and Responsibilities, Ausmed
Buaer, M.; Fetherstonhaugh, D.; (2016) Sexuality and people in residential aged care facilities:  A guide for partners and families, La Trobe University